Looking for a Portable Wireless Charger that's compatible with your iPhone?
Look no further than the Portable Wireless Charger! This Portable Wireless Charger uses the powerful "N52" magnet, which is stronger than the "N48" magnet found on other Portable Wireless Charger on the market. The built-in magnetic technology allows for 36 "N52" magnets to be fixed in independent grooves, ensuring that they won't loosen or fall off over time.
Position it:
Includes a versatile built-in foldable kickstand that holds your phone upright for a comfortable viewing angle.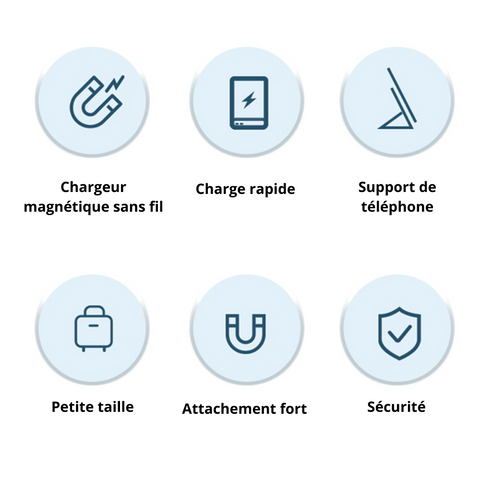 Powerful and efficient:
The super strong magnet magnetically snaps into place to ensure perfect alignment and optimal charging.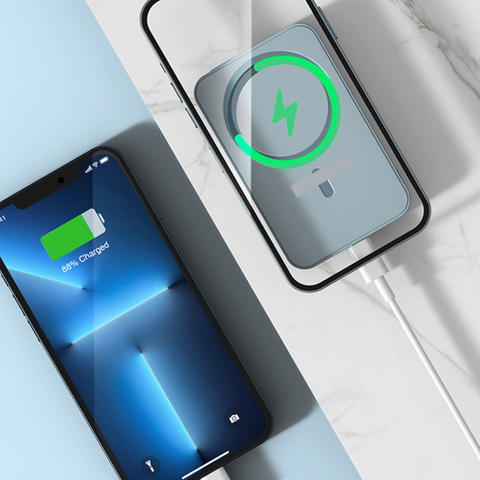 Ever more compact:
New Dounym technology reduces overall battery size without compromising power and charging efficiency.